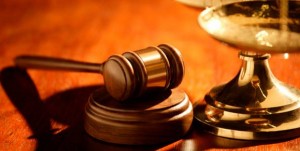 Mediation is a problem-solving process in which a neutral, skilled third person – the mediator – helps the parties to a dispute reach a voluntary agreement. The mediator does not decide how the dispute should be resolved, but instead helps the parties develop agreements that are mutually satisfactory to all parties.
At Back to Yes, we have experience mediating hundreds of civil cases, including contract dispute, construction cases, landscaping cases, personal injury cases, automobile accident disputes, labor & employment disputes, IP disputes, and credit card debt cases.
The head mediator at Back to Yes, Melissa Back, is on the panel of mediators for various Civil District Court and County Court judges in the greater Houston area.  She mediates for such organizations as the U.S. Equal Employment Opportunity Commission (EEOC) and the Better Business Bureau (BBB) in Houston, TX.  Ms. Back was recently awarded a 5-year Federal Contract to be a regular mediator at the EEOC, Houston Regional District Office.

Mediation Services in the Following Litigious and Non-litigious Dispute Areas:
Consumer/Commercial Litigation

Workplace Issue

Employment discrimination disputes brought by employees against businesses and companies based on claims of discrimination of race, color, religion, sex, national origin, age, disability or genetic information

.

Contract disputes, including home improvement and landscaping cases

Personal Injury Cases

Intellectual Property Disputes

Credit Card Debt