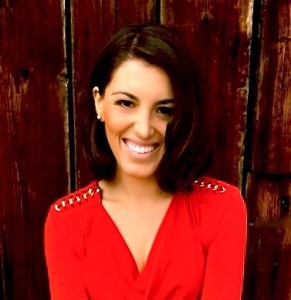 Welcome to BACK TO YES MEDIATION, LLC!
Back to Yes Mediation, LLC is headquartered in Houston, Texas.  Back to Yes offers comprehensive, global Alternative Dispute Resolution (ADR) services available in English, Spanish, and German across the U.S.
Ms. Melissa Back McAlpine, J.D. is the President/Owner of Back to Yes Mediation, LLC.  Melissa is a top Houston mediator, alternative dispute resolution trainer and lecturer, adjunct professor, and arbitrator, as well as a licensed attorney in the State of Texas.  She is well-versed in intercultural and interpersonal communications, and is fluent in Spanish and German.
Melissa brings fresh energy to presentations and mediations replete with sensitivity toward differences, as well as notable enthusiasm to help the parties and the community.
Melissa is the President-Elect of the Texas Association of Mediators. She is also the Co-Convener of the Texas Mediation Trainers Roundtable. She proudly serves these organizations and enjoys promoting mediation throughout the state.
If you can't fly then run, if you can't run then walk, if you can't walk then crawl, but whatever you do you have to keep moving forward. – MLK, Jr."

Best of Mediation
Got Conflict?
: In Melissa's mediations, you will walk out satisfied with your decision to reach a settlement, or in some instances, satisfied with your decision to proceed with your case.  However, Melissa strives to help her clients move past the conflict that
same
day.  Why?  So you can go on with your life peacefully, with one less thing to worry about in the future.
Confidentiality: All that is said in mediation remains confidential, among the parties, mediator, and public at large.  Why is this great?  Because it allows for an open and safe environment to have those difficult discussions and essential negotiation talks.

Why Mediate? The decision is YOURS! In mediation, the parties are free to fashion their own unique solutions to the conflict, including solutions that a court would not be able to order. Why?  Because you know what you can live with better than anyone.

Meet the team!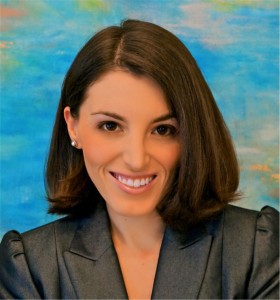 Melissa Back McAlpine
,
President & Owner

Melissa Back McAlpine, J.D., is a dedicated and well-respected mediator, who has experience mediating hundreds of civil cases, including Labor & Employment disputes, Contract disputes, Personal Injury cases, Automobile Accident disputes, IP disputes, and everything in between.
Melissa graduated from Rice University (with high honors/cum laude), and subsequently earned her J.D. from the SMU Dedman School of Law.  Her legal experience includes working at the international law firm of Jones Day in Munich, Germany, where she assisted in preparing bilingual cross-border international contracts.
Melissa is on the panel of mediators for various District Court and County Court judges in the greater Houston area.  She mediates for such organizations as the U.S. Equal Employment Opportunity Commission (EEOC), the Better Business Bureau (BBB), and Houston-Area Dispute Resolution Centers (DRC).  Melissa is a Federal Contract Mediator with the EEOC, Houston Regional District Office. Work-place mediation is one her specialties.
She is the President-Elect of the Texas Association of Mediators and the Co-Convenor of the Texas Mediators Trainers Roundtable. She is the Past-President of the Association for Conflict Resolution – Houston Chapter.  She is also a member of the State Bar of Texas, Texas Mediators Credentialing Association, Houston Young Lawyers Association, Houston Bar Association, ADR Section of the State Bar of Texas, and many other professional organizations.
Melissa is a trainer and lecturer at Manousso Mediation & Arbitration, LLC, where she trains new mediators in the 40-Hour Basic Mediation Course, Advanced Mediation Course (Divorce, Child Custody), Arbitration, Parent Coordination/Facilitation Training Course, and Elder & Adult Care Mediation.
Melissa loves being an Adjunct Professor at the University of St. Thomas in Houston, where she is co-teaching an upper level course, Global Conflict Management, with Dr. Barbara Manousso. It's Melissa's great pleasure to be a professor and teach up and coming, young professionals.
As a native Houstonian, Melissa graduated from Second Baptist High School. She is a huge fan of the Houston Astros and walked on to play collegiate tennis for Rice University Division-I Women's Tennis Team, where she was a top scholar-athlete. Now that her sports days are behind her, Melissa's biggest passion is mediation and helping people stay out of the courts of law. Melissa also enjoys cooking, making flower arrangements, and traveling to her second countries of Cuba and German. She is happily married to fellow attorney, Kiernan McAlpine. Together, they enjoy exploring Houston and the world.
Without our clients, our work would have no rewards.
Due to strict confidentiality in mediation, we are unable to be more specific about our prominent clients.