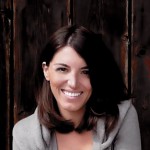 Ms. Melissa Back, J.D., is the President/Owner of Back to Yes Mediation, LLC.  Melissa Back, is a mediator, alternative dispute resolution trainer and lecturer, arbitrator, parent coordinator/facilitator, as well as a licensed attorney in the State of Texas.  Due to her unique background, she is well-versed in intercultural and interpersonal communications, and is fluent in Spanish and German.
Ms. Back graduated from Rice University (cum laude), and subsequently earned her J.D. from the SMU Dedman School of Law.  Her legal experience includes working at the international law firm of Jones Day in Munich, Germany, where she assisted in preparing bilingual cross-border international contracts.  She currently sits on the Board of Directors of the Association for Conflict Resolution – Houston Chapter. Ms. Back is also a member of the Texas Association of Mediators, the State Bar of Texas, Texas Mediators Credentialing Association, Texas Mediation Trainers Roundtable, Houston Young Lawyers Association, Houston Bar Association, and many other professional organizations.
Additionally, Ms. Back is thrilled to be an Adjunct Professor at the University of St. Thomas in Houston, where she is co-teaching an upper level course, Global Conflict Management, with Dr. Barbara Manousso. It's Ms. Back's great pleasure to be a professor and teach up and coming, young professionals.

Ms. Back brings fresh energy to presentations and mediation replete with sensitivity toward differences, as well as notable enthusiasm to help the parties and the community.
DEGREES AND EDUCATION:
Southern Methodist University, Dedman School of Law

: Juris Doctorate, May 2010

SMU International Law Review

Dean's Scholarship Recipient

SMU International L.L.M. Program, Student mentor

Rice University

: B.A., Kinesiology (Sport Medicine) & Hispanic Studies, May 2006 (Cum Laude)

President's Honor Roll
Honoree of National Dean's List
Women's Division I-A Varsity Tennis Team Member

WAC Scholar Athlete Award
PROFESSIONAL LICENSES AND AFFILIATIONS:
Licensed Attorney in the State of Texas

Texas Association of Mediators

Association for Conflict Resolution, Houston Chapter – Board of Directors
Houston Young Lawyers Associate, Arts and Entertainment committee 

Texas Mediation Trainers Roundtable

Texas Mediators Credentialing Association, Credentialed Advanced Mediator
ADR EXPERIENCE:
Back to Yes Mediation, LLC

Provides global, comprehensive Alternative Dispute Resolution services available in English, Spanish, and German across the greater United States and continental Europe.

Ft. Bend County – Dispute Resolution Center

Pro bono mediates various cases including consumer/commercial disputes, creditor/debtor disputes, breach of contracts cases, as well as personal injury and auto accident cases.

Manousso Mediation & ADR: Conflict Resolution Services

Assists with elder and adult care mediations, in which quality conversations were facilitated among family members to reach a satisfactory solution to deal with the family's conflicts, concerns, and plans for the future.

 

Better Business Bureau (BBB) in Houston, TX

Mediates consumer/commercial and business disputes in conjunction with complaints brought by consumers against businesses and companies accredited with the BBB.

Specially trained arbitrator for the BBB Auto-line Arbitration cases, which include vehicle warranty disputes and Lemon Law cases.

U.S. Equal Employment Opportunity Commission (EEOC) in Houston, TX


Mediate labor and employment discrimination disputes brought by employees against businesses and companies based on claims of discrimination of race, color, religion, sex, age, disability, or generic information.
COMMUNITY INVOLVEMENT AND EDUCATIONAL PRESENTATIONS: 
Manousso Mediation & ADR: Training and Conflict Resolution Services

:

Lectures on topics such as the "Anatomy of Conflict" and "Mediation Before Litigation," explaining how mediation fits in the litigation process, at the 40-hour Basis Mediation Training and certification program.

Lectures on "Empathy in Divorce Mediation" at the Advanced Mediation Training and certification program.

South Texas College of Law:

Volunteer judge for the Intramural Tournament at South Texas College of Law, through the Frank Evans Center for Conflict Resolution, which will send teams to eight ADR competitions nationally and internationally each year.

Guest speaker for the Alternative Dispute Resolution Advocates, an organization which provides students with opportunities to improve their communications skills as future attorneys and ADR professionals.

Envsion2morrow.org:

Lectured about mediation, conflict resolution, conflict escalation and de-escalation at Envision2morrow's "Summer of Dreams" program to help high school and middle school children "ignite dreams that inspire success."